English curriculum
Dr. Renée Steenbergen is an independent advisor, research fellow, author and curator on private collecting and (Arts) Philanthropy and is based in Amsterdam, The Netherlands. Steenbergen is a senior research fellow Arts Philanthropy & Donor Behaviour at Utrecht University.
Her mission is to develop a Research Centre for Donor Behaviour and Motivation.
Renée also advises de Raad voor Cultuur (the advisory board to the Ministery of Culture) and arts organisations (visual, performing and litarary arts) about strategies to stimulate individual giving and is a consultant to private collectors and individuals who intend to support the arts. Steenbergen has organised several exhibitions about private collections and published extensively on the subject.
Starting in 2017, Renée is the editor in chief of a Dutch magazine about fundraising and developed a new format for it. She writes columns and research articles about trends in fundraising, relationship management and donor behaviour.
Renée is a frequent and enthusiastic speaker about private funding for the arts and about art collecting, and an experienced moderator. She is a regular contributor to the Dutch national newspaper NRC Handelsblad on cultural issues and has written a series of essays for exhibition catalogues on collecting and patronage for the arts.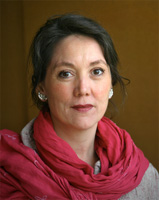 Bureau Renée Steenbergen
Amsterdam
The Netherlands
Email : info@ReneeSteenbergen.com
Scientific Education
2002:
PhD at University of Amsterdam: thesis on Private Art Collecting in The Netherlands (Published in Dutch with English summary)
1987:
MA Art History of the Modern Period and BA Classical Archaeology at University of Amsterdam.
Research and consultancy projects:
2019:
Editor of a scientific publication on Arts Philanthropy and Donor Behaviour in Europe, with essays by 12 academic researchers from 6 European countries (in preparation).
Author of a new book on Arts Philanthropy, based on field research in the cultural sector. Working title: The Politics of Donating for the Arts (in preparation).
2018:
Editor-in-chief of the new quarterly magazine The Fundraiser, focusing on fundraisers and marketeers in the non profit sector. www.thefundraiser.nl
Committe member and advisor to the Nederlandse Vereniging Toezicht Cultuur (Dutch Society for Cultural Governance), co-development of new cultural governance code
Preparing an exhibition on Buddhist Art in De Nieuwe Kerk, Amsterdam,
opening september 2018 and running until March 2019
2017:
Advisor to the Nederlands Openluchtmuseum (Museum of National Heritage & history) about fundraising strategies
Initiator and organisor of the transnational academic symposium the Day of Arts Philanthropy at Utrecht University
Since 2017:
Editor-in-chief of Vakblad Fondsenwerving, the Dutch fundraisding magazine for the non profit sector since 1998
Board member of the Dutch Society for Asian Arts VVAK; its collection is on permanent display in the Asian Pavillion of the Rijksmuseum Amsterdam

2015-2018:
New Motivational and qualitative Research at Utrecht University, focussing on private foundations as game changers in the transitory welfare states in Western and Northern Europe, as well as on junior circles of young benefactors for the arts.
2015:
Research and publication about the national VSBfonds at it's 25th anniversary. Analysis of the changes in it's funding strategy. With publication.
Advisor to a private initiative of collectors who intend to develop an exhibition centre for private collections in The Netherlands
Advisor to several collectors of Asian art, assisting them in donating their collections to a matching museum
2014-2018:
Research Fellow at Utrecht University: part time research project 'Arts Philanthropy and civil society in Western Europe at a time of recession 2008 to 2013'.
2014:
Strategic coach for the Development & Stewardship department of the
Muziektheater Amsterdam, the house of the National Opera and the National Ballet
Strategic coach and consultant for the private art society Maatschappij Arti et Amicitiae in Amsterdam for their 175th anniversary in 2015.
2013-2014:
Strategic advise for the Amsterdam University Fund AUF, the charity foundation of the University of Amsterdam
Strategic Coach for the Muziektheater Amsterdam for the development of the fundraising department, the marketing & communication department and the hospitality department.
Strategic advise for the Tropenmuseum Junior, the internationally successful children's and family museum wing of the Tropen Museum in Amsterdam.
Development of new research concerning the influence of the economic crisis on patronage for the arts. With the support of the Mondrian Foundation.
Committee Member of the IF-Academy for professional fundraising in Utrecht
Since 2012:
Trustee of the Centraal Museum in Utrecht
2012-2013:
Strategic development of a regional model for nor for profits in culture, health care and education
2012-2013:
Research on the donation of a private collection of European art, commissioned by an American museum, and to be published in an English edition catalogue
Concept development of an advice desk for the development of private giving in the arts, on request of several cultural organisations in The Netherlands
2011-2012:
Research and strategic Advice for the Museum Beelden aan Zee, Scheveningen, about developing a Trustee model for collectors and donors
Strategic Advise about a public-private initiative in Belgium to develop a new Museum of Modern Art
2010-2011:
Strategic advisor to the Centraal Museum, Utrecht, about Developing a Vision and Protocol for relationships with private parties
External advisor to the Grachtenfestival for music events on and around the Amsterdam grachten. Developing a fundraising track for major donors.
External advisor to the Art Amsterdam Art Fair. Concept and organisation of the VIP-programs in 2010 and 2011. Themes: The Age of the Collector (2010) and Collectors go Public (2011)
2010:
External advisor to the Wereldmuseum for non westerns art in Rotterdam. Start up of a fundraising track for individual giving and patrons
2009-2010:
External advisor to the Maritime Museum in Rotterdam. Development of long term individual giving in cooperation with the benefactors of the museum.
Since 2009:

Concept and development of a privately funded Kunsthalle (exposition centre) in The Netherlands, with option for building up a collection in cooperation with private collectors
2008-2010:

Development of the Care for Culture Foundation for research and development of patronage for the arts in The Netherlands
2008-2009:
External adviser to the Stedelijk Museum Amsterdam on committing private collectors to the new Stedelijk. Advisory report (November 2005).
2006-2009:

Member of the committee of the Jewish Historical Museum in Amsterdam concerning the exhibition Jewish Patronage in The Netherlands 1850-2000 (opening spring 2010). Author of a research essay on jewish patronage in Amsterdam between 1900 and 1940
2005-2008:
Research and writing of The New Patron. Culture and the return of private money, in cooperation with a Dutch private foundation
2004-2005:

External advisor to the Kröller-Müller Museum on building up a circle of private collectors
2002-2006:
External advisor and guest curator for the newly opened museum for private collections, De Fundatie in Zwolle.
2002:
Secretary of Audit committee of Rabobank Nederland art collection. Internal report assessing and discussing the future of the Rabo collection.
1996-2001:
PhD research into Dutch private art collectors: Anything costing that much is priceless. Art collecting in The Netherlands. Ancillary research post at University of Amsterdam. Commercial edition of PhD thesis: Iets wat zo veel kost, is alles waard. Verzamelaars van moderne kunst in Nederland (Anything costing that much is priceless: Collectors of modern art in the Netherlands: Amsterdam, Vassallucci 2002).
1992-1995:
External advisor to the Ministry of Welfare, Health and Culture (WVC):
• Three-year study into the effects of Dutch galleries involvement in foreign art fairs; three reports: Marktverruiming (Expanding art markets);
• Study into the effects of the Temporary Purchase Subsidy Regulation (TASR) on the formation of collections in 32 Dutch museums, Collectie Nederland (report).
1989-1990:
Editorial advice and research for the television programme Kunstwerk (Artwork). Member of various museum acquisition committees, juries and local and national government advisory panels, including Mondrian Foundation (chair Interest Subsidy Regulation Committee), member of various private funds.
Lectures and symposiums
Speaker and moderator at congresses, corporate symposiums, annual meetings of business clubs and meetings of societies of fiends of museums. Subjects: the art market; art collecting; patronage; financing of art.
Assignments for Stedelijk Museum Amsterdam, Cercle Caulois in Brussel, King Badouin Foundation in Brussels, Stichting Promotors Van Abbe Museum, VNO-NCW, Tefaf international art fair, Merrill Lynch private banking, Goldman Sachs international, Rabobank Nederland, ING Private Banking, Theodoor Gilissen Bankiers, Sponsoren Singer Museum, Teylers Museum, Museum Beelden aan Zee, Frisia Museum (now Scheringa Museum), Rijksmuseum Twenthe, Aboriginal Art Museum, University of Amsterdam, University of Leiden, Amsterdan Congress Organisation etc.
Press journalism
From 2007 onwards:

Regular contributor to Het Financieele Dagblad (the Dutch Financial Times) about art markets, private collecting and patronage.
Since 1987:
Regular writer for NRC Handelsblad (daily newspaper). Originally as art critic, since 2002 as investigative reporter. News reports, interviews, reviews, book reviews, in-depth reports, background articles and opinion pieces for the Cultural Supplement (gallery column from 1987 to 1997) and art pages, book section, and recently also for the Economy section and the Science supplement.
2001-2005:
Series of portraits of Dutch collectors, first in Kunstblad, since 2003 in Kunstbeeld.
Since 1989: Analytical pieces about art in bundles, monographs and museum catalogues.
In addition, journalistic contributions to various Dutch and English art magazines, including Archis, Flash Art, DutcH, Jong Holland, Kunstbeeld, Ons Erfdeel, het Veilingtijdschrift, De Witte Raaf, and pieces for diverse corporate publications.
Exhibition projects
2008:

Guest researcher for the planned, large scale exhibition Four centuries of private collecting in The Netherlands at The Nieuwe Kerk Amsterdam.
2006-2010:
Researcher for the exhibition Jewish Patronage in The Netherlands 1850-2000, opening in the Jewish Historical Museum in Amsterdam in spring 2010. Co-author of the catalogue Jewish Patronage.
2006:
Guest curator of a special exhibition about collecting during Tefaf international art fair. Parallel programme in Marres, centre of contemporary art and design in Maastricht. Theme: La Collection Imaginaire. 2002-2006:
Guest curator and content advisor for the Museum De Fundatie in Zwolle, which opened in 2006, dedicated to private collecting. Research and presentation of a series of showcases of donated collections (portraits of collectors and their collections). Guest curator of the opening exhibition Uitgepakt (No expense spared) featuring selections from seven private collections (with publication). 2001-2002:
Guest curator of Iets wat zo veel kost, is alles waard: tien Nederlandse privé-collecties (Anything costing that much is priceless: ten Dutch private collections) at De Beyerd in Breda, April-May 2002 (publication: commercial edition of PhD thesis). 1997-1998:
Coordination of a series of exhibitions in 22 Dutch art museums under the title Tentoongesteld! Kunstenaressen van de laatste 100 jaar (On Show! Women artists of the last hundred years), as part of the Honderd jaar Vrouw en Arbeid 1898-1998 (Century of Women and Work 1898-1998) national event (with publication). 1990-1991:
Guest curator at Rijksmuseum Vincent van Gogh of the Il faut être de son temps exhibition, jointly with Riekje Swart, gallery owner (with publication). 1989-1992:
Member of Museum Het Kruithuis, Den Bosch purchasing committee. Compiled various acquisitions shows (with publication). 1988-1989:
Collated research for exhibition of artists initiatives at Rijksmuseum Twente (with publication).
Scientific career
Since 2009
Guest lecturer on Collecting and Patronage at the Vrije Universiteit (VU) in Amsterdam and the Universiteit van Amsterdam (UvA).
Since 1997:
Guest lecturer at University of Amsterdam and University of Leiden (Art History, Art and Cultural Sociology and Cultural Studies). Lectures and supervision of research into cultural heritage, collecting, art criticism and PhD research.
1997-2001:
Research coach. Parallel to own PhD research, supervision of fifteen trainees and supervision of content of research for various MA theses about collecting and patronage.